Whitecroft Lighting visit Help for Heroes Recovery Centre, Catterick

Posted on October 31 2016
Following the success of June's family fun day, Whitecroft Lighting was invited to Phoenix House Recovery Centre in Catterick to see how the £3000 donation would contribute towards rebuilding the lives of veterans, service personnel and their families through the charity.
The day commenced with an introductory presentation explaining the history of H4H, its charitable objectives and the work they do. This was then followed by a vast tour of the site highlighting the huge investment in facilities and rehabilitation equipment which has been predominantly publicly funded by donations to aid mental, emotional and physical recovery. The centre offers a range of vocational, wellbeing, sport and hobby related classes to stimulate both mental and emotional recovery as well as healing physical scars; advice and mental health support through the 'Hidden Wounds' service, Band of Brothers and Band of Sisters shared experience networks, welfare and career support, as well as supporting family and loved ones. . In fact the team at Whitecroft had the honour of meeting a couple of upbeat beneficiaries of the charity who spoke very highly of the care and service they have received at Phoneix House.
Our trip linked nicely to our continued involvement in the development of the Defence and National Rehabilitation Centre (DNRC). The centre is a £300M development funded by charitable foundations and companies with the late Duke of Westminster donating a large amount towards the cause. Along with our involvement in the lighting design for this centre, Whitecroft have also contributed towards the fundraising through Christmas card appeals and various charity events over the past few years.
Whitecroft are very pleased to be involved in successfully raising money towards, and supporting charitable foundations such as Help for Heroes and the DNRC and look forward to continuing this support in the future.
---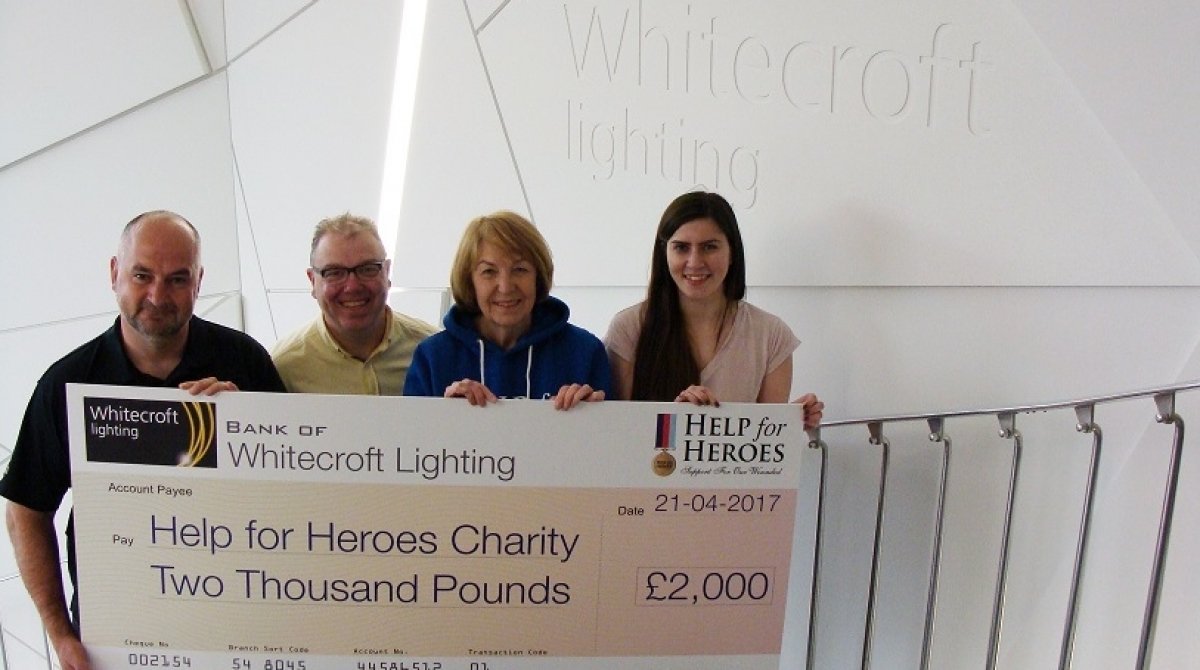 ---