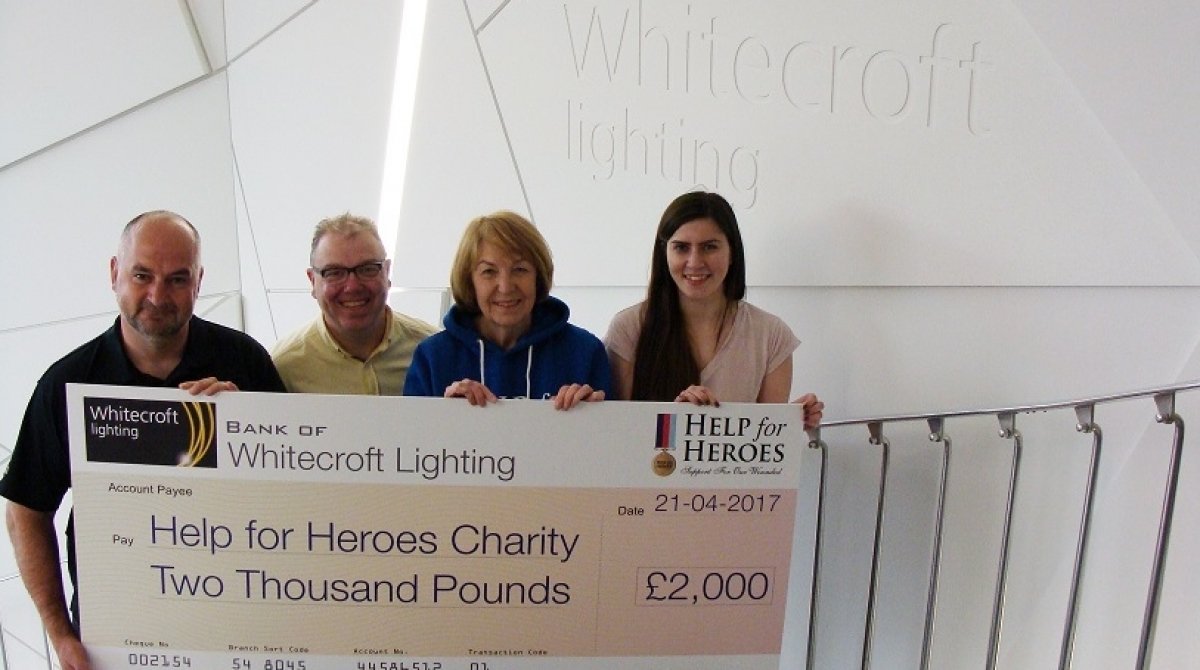 Whitecroft's Help for Heroes fundraising success - £15,000 and counting!
With a recent £2,000 cheque presentation to Help for Heroes charity we have now raised a total of £15,000 for this great cause. This has involved Whitecroft's family fun day, Christmas card campaigns, baking competitions and several other fundraising activities.
Help for Heroes has been our chosen charity since 2011 and with the last year's visit to Phoenix House Recovery Centre in Catterick, we are impressed to see how our donations contribute towards supporting Veterans and their families. Having some of the Heroes working here at Whitecroft, we are even more encouraged to continue with our fundraising efforts and support in the future.
We would like to take this opportunity to say a big thank you to everybody who has donated over the years and we look forward to this year's events!
---